CLEAN Event's New Digital Offerings
As a trusted partner, the CLEAN brand is expanding its presence to offer the industry new ways to connect and share insights. We're tapping into our community of experts to offer more content through webinars, virtual events, e-letters and more. This is your opportunity to reach new prospects across more channels than ever before.
Contact Kayla Sparks at 713-343-1869 or ksparks@accessintel.com for pricing!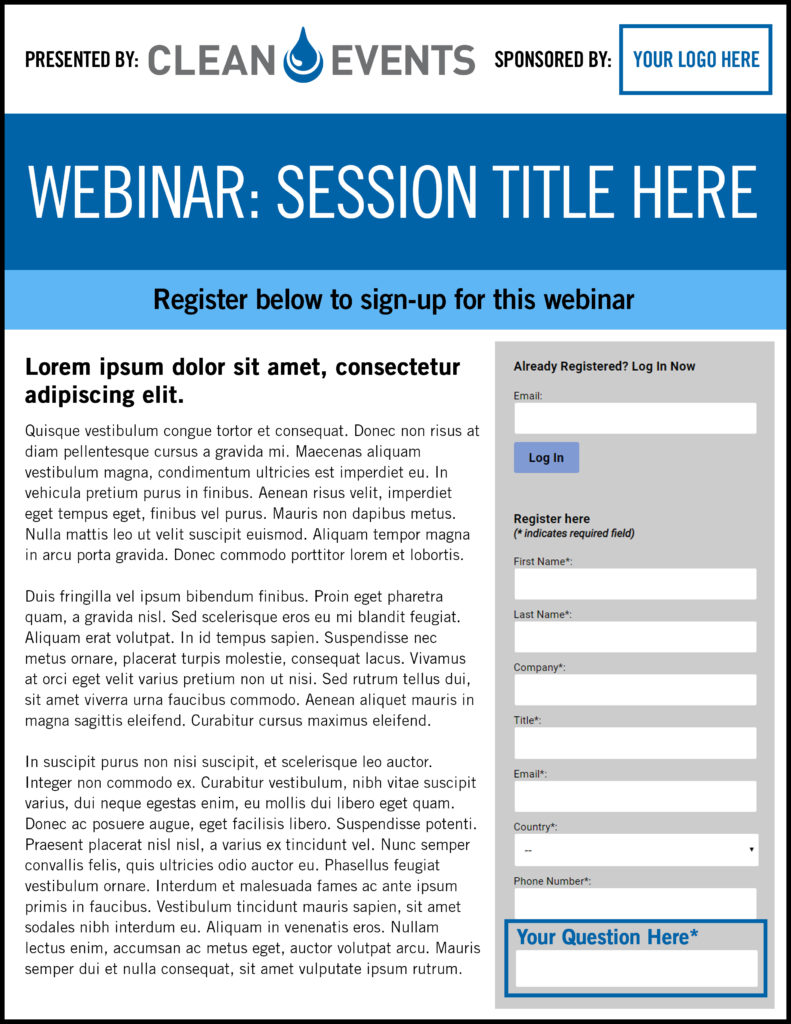 WEBINARS
Webinars can be up to an hour in length and will showcase you as a thought-leader to the entire community, plus you'll receive the contact information for all registrants. You are able to determine a topic that's important to your company, select your speakers that will participate in the webinar, and let us handle the rest.

Your sponsored webinar includes:
Comprehensive pre-and post-event marketing campaign
Advertisement on CLEAN Events websites leading up to the event
Pre-event email promotions to our CLEAN Events database (20,000+)
Post-event email promotions to those who registered, but did not view the live event
On-demand webinar link hosted on our website for one year
List of registered attendees
EMAIL CAMPAIGNS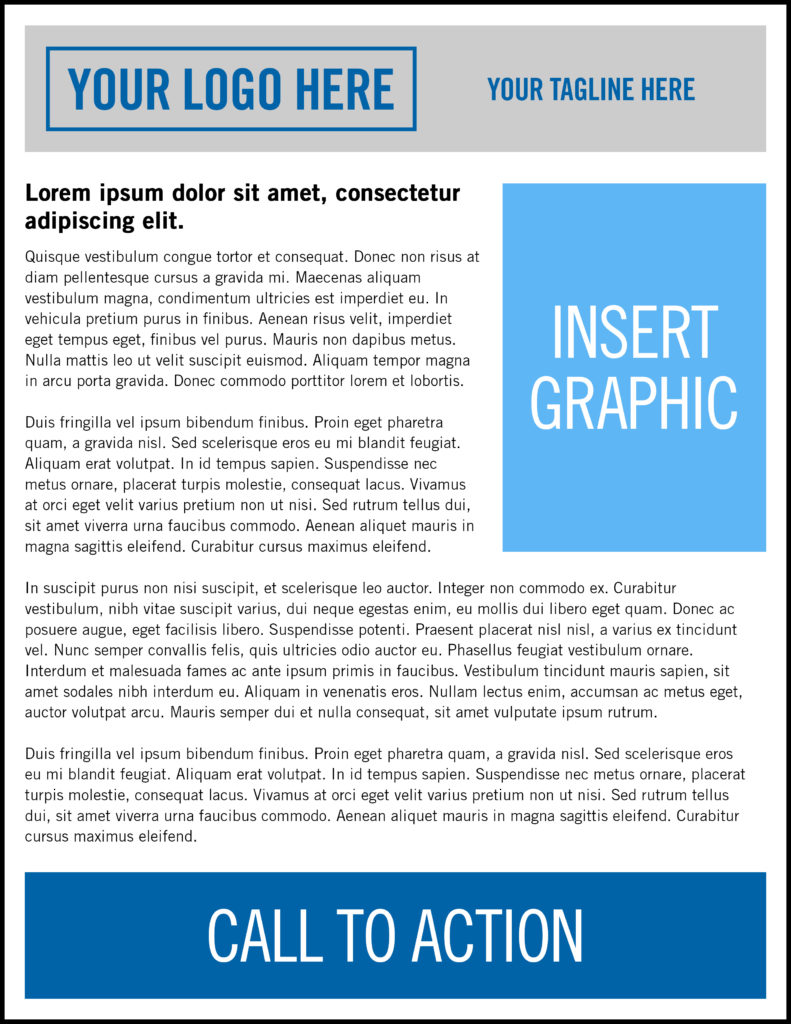 Through one of our email campaign options, you can reach over 10,000 active and engaged customers. Your company will provide the content and we'll launch it through our database. Sponsorship includes hyperlink tracking, delivery, and open rate reports.
Custom Email Campaign
We'll send out an email to our database that is dedicated to your company and only your company. You can promote how your company is helping out with COVID-19, products and services you offer, company updates, press release, etc. All you have to do is provide the HTML and we will launch it to our database for you.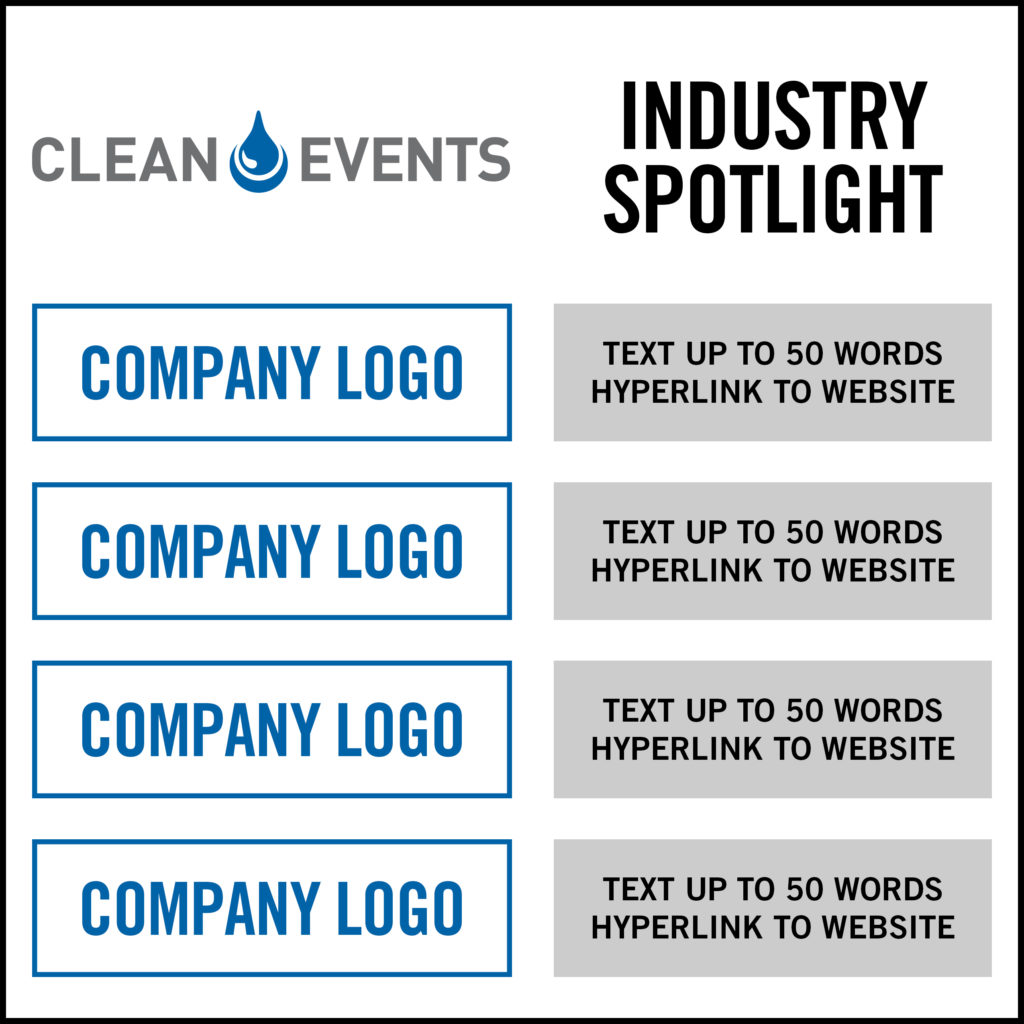 Industry Spotlight
The industry spotlight email will showcase multiple companies in each email. Company logo, (up to) 50 word description and hyperlink will be featured for each company. This is a great way to get your company in front of an audience of emergency and spill response professionals and direct them to a specific web page pushing your services, COVID-19 response efforts, press releases, white papers, etc.
BANNER ADS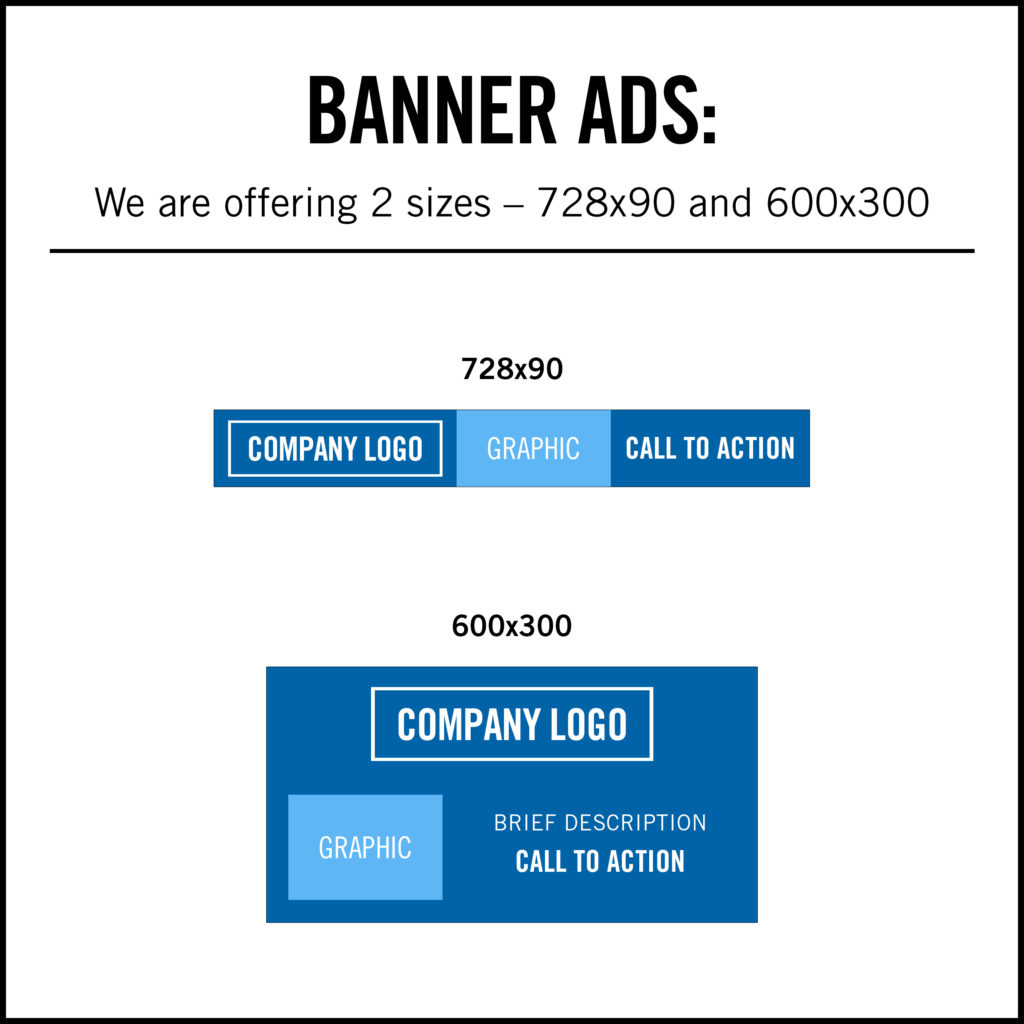 The CLEAN Events are sending out weekly COVID-19 and industry update emails to our database of over 10,000 active and engaged professionals. We'll continue to send out industry update emails over the next few months and as the situation evolves, content will evolve with it.
Advertising in these weekly emails is a great platform to showcase how your company is helping battle the coronavirus, such as new technologies and services you're offering to help navigate the new digital world or new products and services you have to help disinfect and decontaminate businesses and sites.